Our training empowers school leaders, teachers, tutors, and parents to teach every child to read. No exceptions.
Join us for a two half-day training delivered by Colleen Somich, Head of Training America, former school leader and teacher (B.A., M.Ed., Sue Lehmann Award finalist 2009), former New York University Adjunct Instructor. Colleen will share Read Write Inc.'s approach to getting every child reading and loving it. You will learn the latest science of reading and practice techniques gained from training hundreds of elementary schools across Australia, England, Mexico, Scotland, the UAE and the United States of America. 
On Day 1, you will learn how to:
Make learning to read focused and fun
Use picture mnemonics to teach children to read and write 30 sounds in 2 months
Teach blending for reading and segmenting for spelling
Personalize tutoring for any child with just 5-10 minutes a day
Increase the speed of children's word reading
Embed comprehension from the very beginning of teaching reading
Assess and group students to ensure instruction is taught in homogeneous groups according to their 'reading stage, not their age'
Order resources easily to support your teachers and parents.
On Day 2, you will learn how to:
Continue to make learning to read focused and fun with storybooks matched to the sounds children know so they develop accuracy, speed and confidence
Use our unique 'three reads' approach to ensure that children love the story and can read it proudly with fluency and expression at home
Ensure that speaking and listening is at the heart of teaching
Provide the tools for your children to become confident writers: by the end of first grade children can write at length using ambitious vocabulary and good spelling
Pick up struggling readers and writers straight away with personalized tutoring
Embed consistent management strategies that speed up progress and ensure 100% participation.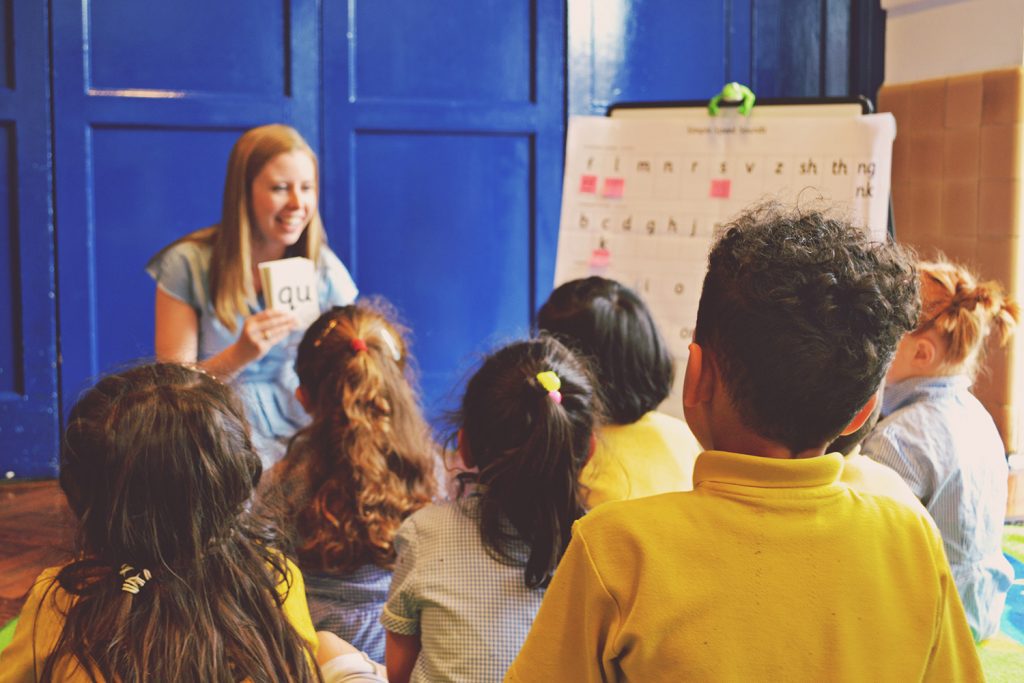 This training is open to teachers, tutors, school/ district leaders, and parents seeking fun, research-based ways to teach reading and writing effectively, efficiently, and enthusiastically. Pre-K/ K teachers looking for child-friendly ways to start their reading instruction at age 4 or 5 and intervention teachers supporting older and/ or ELL students would also greatly benefit from this training.
Dates:
Thursday, February 2nd – Friday, February 3rd, 2023
Time:
8.45am – 3pm EST
Remote event via Zoom
$575 per person.
Register one month in advance for the Early Bird special of $525.
Register three people for the price of two by attending the same training. 
Please contact Colleen Somich with any questions about this event – click here to email, or call 774-404-2414.
Limited space available, be sure to book your place early! We will keep a waitlist. Due to limited capacity, the registration and payment are non-refundable after 10 days before the training date, but can be transferred to another person.