Read Write Inc. Phonics resources, published by Oxford University Press, provide essential support to help you teach the programme.
They include a large range of matched decodable books for both fiction and non-fiction, as well as Book Bag Books for take-home reading.
Other resources include Speed Sound cards, word cards, posters handbooks, online teaching resources and eBooks to ensure you have everything you need to teach the programme effectively.
All resources are available to buy from the OUP website and other school suppliers, or through your local OUP Educational Consultant.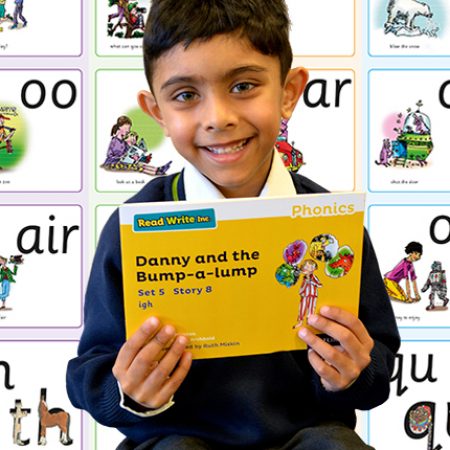 If you're new to Read Write Inc. Phonics, speaking to your local OUP Educational Consultant is the best place to start. They can talk you through the resources in more detail and will provide a personalised quote based on the best package for your school.
Already using Read Write Inc. Phonics
Browse the OUP website to top up your classroom resources including Speed Sound cards, Green and Red Words Cards, Storybooks and Book Bag Books.
Teacher Handbooks provide guidance for Speed Sound lessons, as well as step-by-step Storybook and Get Writing lessons for each of the Core reading books. A Handbook for Nursery is also available.
The Reading Leader Handbook provides guidance for Reading Leaders on all aspects of their role.
The Read Write Inc. Phonics Online subscription, on Oxford Owl, includes the Handbooks, plus files for handwriting, assessment, Story Green Words, Speedy Green Words and much, much more. New resources are added regularly.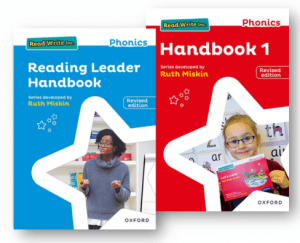 All the resources each teacher and teaching assistant will need to deliver effective Read Write Inc. Phonics lessons.
Resources from OUP include: Speed Sound Cards for Sets 1, 2 and 3 to introduce sounds and corresponding graphemes; Green Word Cards for children to practise word blending; Red Word Cards featuring common words with an uncommon spelling; and a Fred Frog beanie toy to introduce children to Fred Talk. You'll also find Get Writing! Books to help children embed their phonic knowledge, spelling and composition.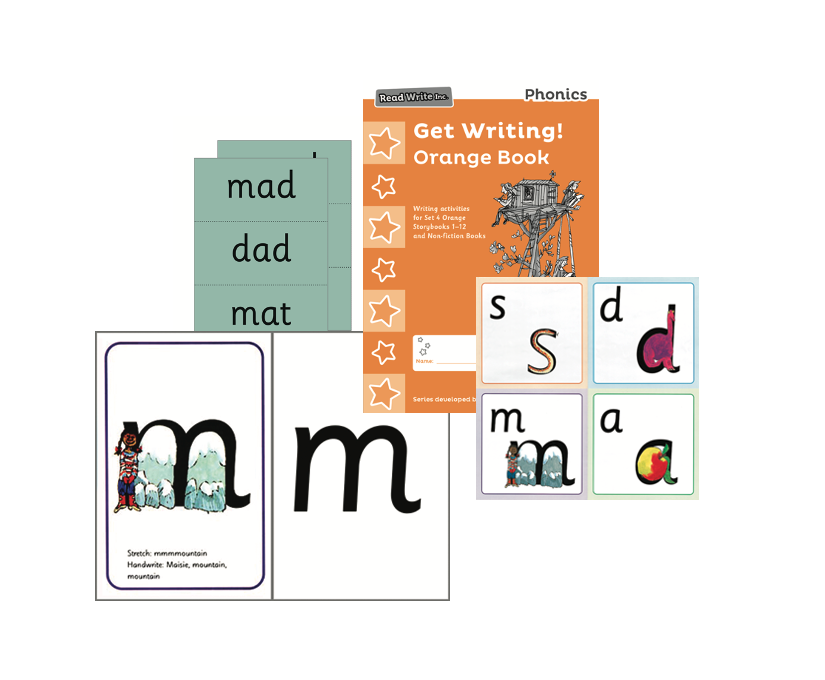 Read Write Inc. Phonics Storybooks are a series of decodable texts matched to the phonics children are learning. They start with Sound Blending books, and move on to Red Ditties all the way up to Grey.
The range includes both fiction and non-fiction with planning and lesson support available as part of the Read Write Inc. Phonics Online subscription on Oxford Owl. There are over 100 carefully levelled decodable books, with the Core books available on the Read Write Inc. Phonics eBook Library on Oxford Owl.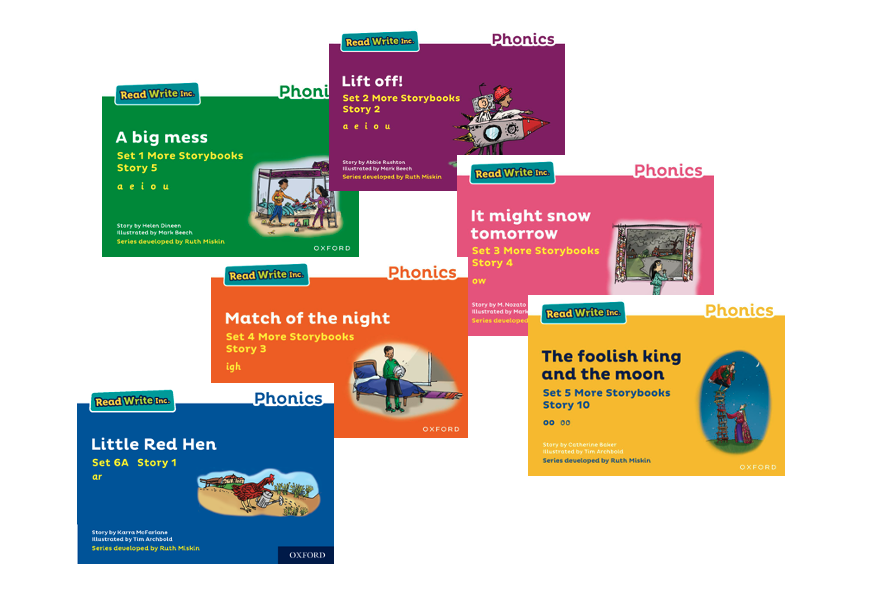 Book Bag Books and home resources
Read Write Inc. Phonics Book Bag Books are carefully matched to the phonic content in the Storybooks and can be sent home for extra reading practice. There are also black and white paper versions of the Core Storybooks which can be sent home.
The Read Write Inc. Phonics eBook Library on Oxford Owl includes 107 eBooks, as well as quizzes and phonics practice at home activities to support learning at home.
Parents and carers can also buy flashcards and home learning kits.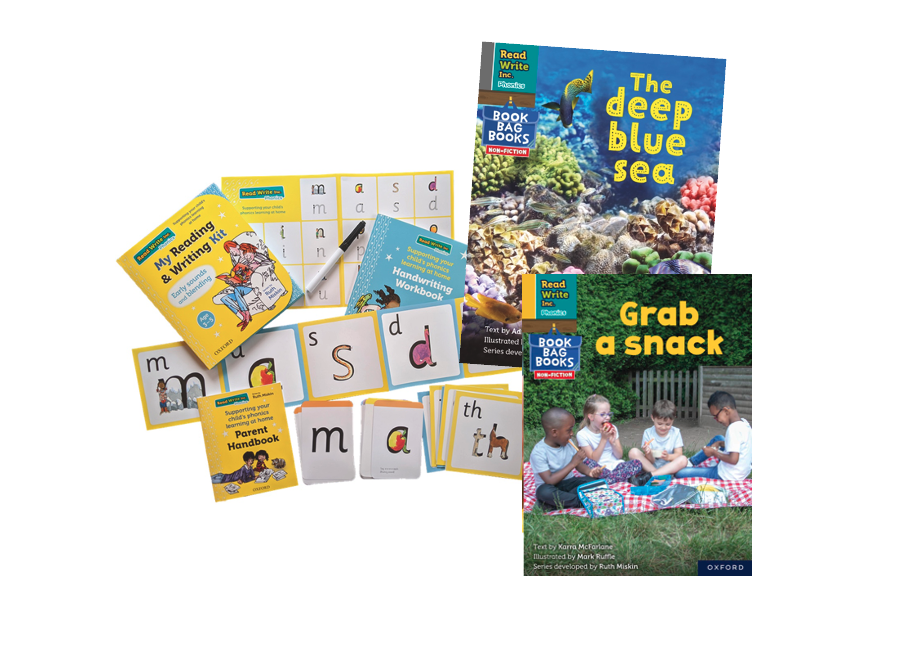 For schools new to Read Write Inc. Phonics, we highly recommend that you book a no-obligation appointment with your local OUP Educational Consultant. They will be able to provide you with a bespoke quotation based on the needs of your school, and work out the best package for you. To give you an indication of cost, this is what schools typically spend on resources*:
| | | |
| --- | --- | --- |
| £6,000 (one form entry) | £7,000 (two form entry) | £11,500 (three form entry) |
This cost includes: an Oxford Owl online subscription with all teaching materials; for each teaching group — Speed Sound cards, Red and Green Word cards, Speed Sound posters, picture friezes, Fred Frogs and Teacher Handbooks; a Reading Leader Handbook; and enough copies of the 95 Core Storybooks (full colour); and 95 Core Storybooks to take home (black and white); along with 17 Get Writing books.
Schools can also buy matched decodable Book Bag Books, and subscribe to the eBook Library at an additional cost.
*All prices quoted are for UK schools, are subject to VAT and are approximate for the minimum resources required to implement Read Write Inc. Phonics in your school.